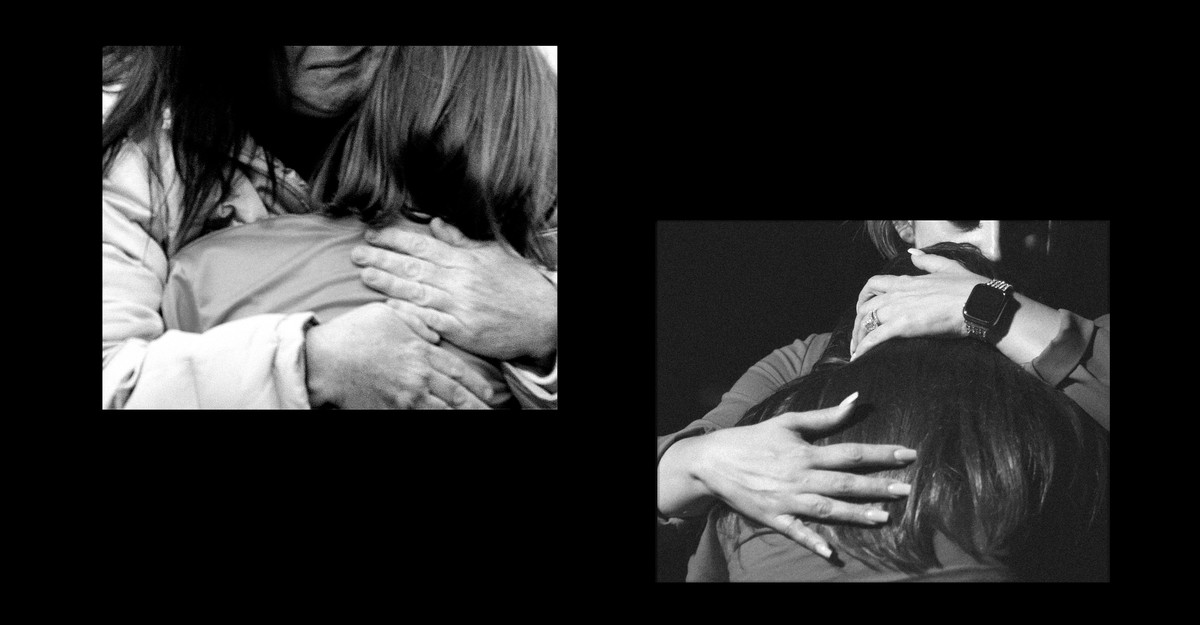 Many of the first graders who survived the Sandy Hook Elementary School shooting are now in my son's sophomore year of high school. As a freshman, he is on the football team with some of them. Most afternoons, mastering their short passes and one-touch shots, seem like the day is far away. Then in passing, in a conversation, mother or father will mention some detail from early childhood – which elementary school they went to in the city – and we will all quietly remember.
It's been almost ten years since I stood at the football field and I still hear new stories about that day.
That's the part I wouldn't dare tell the residents of Uvalde, Texas, if I could be with them as they come to terms with their new reality: gun violence has a long tail. The days will come when your city, your children, every part of this life you pursue, every corner of your imagination, will feel like they belong only to the tragedy you have endured.
As I was writing that last sentence, I got a message from our school district here in Newtown, Connecticut: "Please read the email from the superintendent." She has "sad news" to share again, news that I already knew, this time from Texas, this time eerily similar to our story here: 19 children and two teachers have died at an elementary school so far. In December 2012, a gunman entered the school and killed 20 children and six adults. Almost 10 years later, nothing has changed to prevent this from happening again. We are back at the same place: the children are dead in the same building where they were sent to learn and grow.
The supervisor's email warns us of the pain this will cause our community. She mentions counselors and "an abundance of caution" that requires an "increased police presence" at the school.
School. The thought of sending my son there gives me goosebumps. Then I remember that he's probably no less—and no more—safe to go to school today than he was yesterday. Everything changes when there is a shooting, but nothing really changes. Gun violence will stay with us because we allow it to. Our leaders allow guns to enter the common spaces of our daily lives. School this week, two weeks ago grocery store in Buffalo, New York. Our responses — lockdown drills, blood-control kits in classrooms and hallways, endless rounds of thoughts and prayers — show us only that we are willing to tolerate a level of gun violence unimaginable in much of the rest of the world. We refuse to answer the question of what is needed to really change something.
We've heard from mothers and fathers, my crying neighbors, urging us to take a common sense approach to gun regulation. Some of my neighbors won long, hard a legal battle against the arms manufacturer, and opposed the man who said Sandy Hook was a hoaxand who made their lives hell even after the worst had already happened.
I am proud of each of these victories. But they did not protect those people in Buffalo, nor those children in Texas. And they will not protect people in cities where this has not yet happened.
Newtown's Under 17 Spring Football League has been training hard. Before the news of the shooting reached us, they were lacing up their boots in the late afternoon sunlight, making one more lap or one last stretch. Picture those kids, my son and his teammates—and then cut to the jazz band, the potters driving, the gamers on Discord getting another level, the kids heading to the pond to get in line. All the freedom of youth, all the beauty of small-town America. But every Newtown kid knows that such beauty is all too easy to destroy.
And this is the second thing that touches me on behalf of the people of Uvalde: I would like to tell them that they will be the last to mourn, the last to suffer.
But they will not, because our country has decided to put even the smallest children at risk of death. And so Uvalde joins our list of cities.