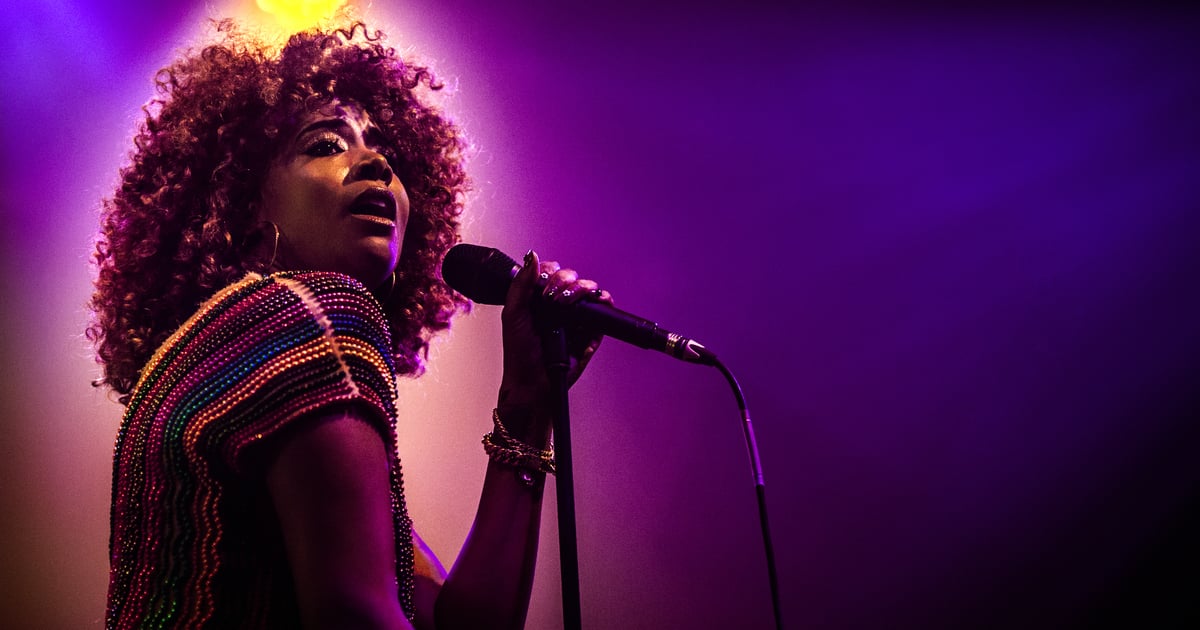 Kelis is the recording medium right on her alleged involvement in "Renaissance." Following the July 29 release of Beyonce's album, listeners correctly identified the riff from "Milkshake" included in the fifth song, "Strength." ​​​​​​​​​​​​​​​​​​​​​​​​​​​​​​​​​​​​​​​​​​​​​​​​​​​​​​​​​​​​​​​​​​​​​​​​​​​​​​​​​​​​​Despite many marking it as a collaboration, Kelis said she was not notified of the sample beforehand and expressed her frustration over audio business contracts, ownership issues and her estrangement from former collaborator Pharrell Williams. and Chad Hugo of The Neptunes.
The challenge began on July 25, a few days before the release of the album "Renaissance", when Beyoncé released the list of artists that will be included on the album. A Kelis fan page shared the said post, which was information for Kelis herself. "I heard about it just like everyone else," Kelis commented on her cooking account. "Very little, as it seems, some people in this small business have no soul or integrity and they have ripped absolutely everyone off."
"There's no way I'd do that to another artist."
When the album was introduced, an interpolation of "Milkshake" could be heard at the 1:43 mark of "Electricity". And while Kelis was on the sample checklist, she doesn't appear in the official songwriting credits, given the fact that The Neptunes were originally credited as sole writers and producers of the song. In the first of two videos she shared on Instagram, Kelis said she felt deliberately slighted by the producers, particularly Williams. "Farrell understands more. This is a direct blow to me," she explained. "I know it was on purpose."
"Milkshake" was released as a live single from Kelis' third album, Delicious, in 2003. The Neptunes are credited on five songs on the album, and they also previously wrote and produced Kelis's to start with two albums. Nevertheless, from the beginning, Kelis was in the red. In 2020, she told The Guardian: "I was informed that we were going to fully split the case 33/33/33, which we failed to do."
Kelis claims that The Neptunes' management and lawyers cheated her out of terrible contracts. "Their argument is: 'Well, you signed it.' I say, "Yes, I signed what I was told, and I was too young and too stupid to check it again." She also believes the duo was offended when she brought together an assortment of producers on 'Delicious', not just The Neptunes.
Hugo was asked about Kelis' claims in an interview with Vulture in May. "I've heard about her attitude about it. I mean, I can't handle it. I usually hire company employees to help out with various things. Then with Kelis we prepared some accurate data. She was absolutely eclectic and quirky, and she was good," he noted. "It would be nice to reconnect with her somewhere further down the road."
Although primarily upset with her previous collaborators, Kelis was also let down by Beyoncé not letting her know ahead of time. "We realized each other, we know almost everyone, we have mutual friends. It is not difficult. She can contact me," she explained. "From one artist to another, you really have to have the decency and the common perception and the courtesy to make contact, to succeed."
In a second film released shortly after, Kelis said she was upset by the "hypocrisy" given that Williams has previously spoken out about artists' rights and Beyoncé is seen as a champion of women's empowerment. "I will not talk about it. That's what I'm talking about," said Kelis. "It only matters if you actually follow it." She added: "I would hardly have done it with another artist. . . . One thing really wants to change."
In her caption, Kelis said the interpolation issue was a "result" and reminded her of the lack of ownership more than "Milkshake," which was endlessly licensed and considered a touchstone of 2000s pop culture. "I'm a creator, I'm an innovator, I've done more than left my mark in the age of audio and models that will go into records," she explained, before calling out the market "gangsters" who choose the edge of artists. "I'm after what's mine and I want compensation."
Beyoncé, Williams and Hugo, however, should note that it doesn't matter.