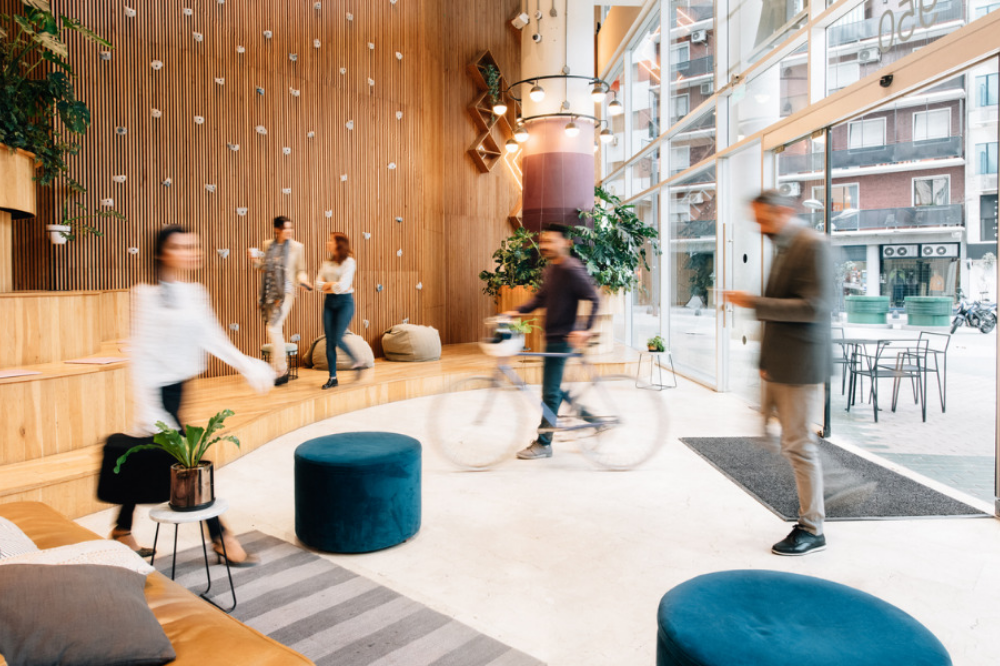 Does this mean the pandemic is over and we can all get back to work?
For 58 percent of respondents, they can't even do their jobs remotely, so they're going back to the workplace, which in itself seems like we're back to old ways of working.
But many employees feel internal company pressure to return to the office, according to Alison Schrager, a senior fellow at the Manhattan Institute who recently spoke with Bloomberg.
"Ideally, working from home will continue to exist in some form – perhaps as an option if you're a contract worker and crave more flexibility. Or you can use this option when you need it, such as when your child is sick. Otherwise, everyone has to go back," she says.
"We now have telecommuting technology in many workplaces, and the pandemic has pushed that transition forward. But technology and culture don't always change at the same speed."
Other reasons cited in a survey of more than 1,000 Canadian adults conducted on behalf of Global News in June were productivity, running away from home, missing colleagues and simply wanting to get back to the office.
What bonuses work?
For businesses, what should they be offering employees to lure them back?
If you're thinking of foosball tables and video consoles, that's a bad idea, and what workers really want is a productive place to get real work done.
According to another survey by office furniture manufacturer Frameryfitness perks like yoga studios and office gyms (46 percent), and access to a designated quiet space (44 percent)—the workplace perks they crave the most (minus the bottled drinks, cool office design, and community games/ fun).
"[Employees] they have high ambitions, they want to be good at what they do, and a ping pong table is not a good way to become the best at what you do," says Samu Halfors, CEO of Framery Acoustics, which manufacturing office packages, in Tampere, Finland.
While these employees are looking for more ways to do great work, that doesn't necessarily mean it can happen in the open office, according to a May 10-15 survey of 4,044 U.S. employees.
"Negative Memories"
"People still have an idea of ​​what it was like to work from an office when everyone had their own rooms, so maybe people remember those awful cubicle offices," Halfors says.
According to him, these "negative memories" were the cause of a real decrease in work productivity, especially given the new way of communication practiced in many organizations.
With a five-fold increase in the number of video conferences taking place due to the pandemic, many workers find that they cannot concentrate enough while the employees around them conduct an endless series of meetings in the open office workspace.
The solution to this problem, according to survey respondents, is access to quiet places to concentrate, as 65 percent said it would improve their work-life balance, but 51 percent of workplaces don't have enough of them. Fifty-seven percent said access to quiet spaces was the best benefit of the office.
"People really care about what they work on, and they care about the result of their work. They care about what allows them to work more efficiently," Halfors says.
What about the hybrid?
Hybrid has been seen as perhaps the best of both worlds as it allows employees to choose where they work on any given day, but how might this affect work culture?
not much according to an overwhelming majority of senior executives, 94 percent of respondents to another survey said they believe workplace community can remain strong in a hybrid model.
A survey of 500 executives from the US, UK, Germany, Australia, Japan and Canada by Genpact, a global professional services company, found that employees are moving away from being social and towards being more problem-focused.
"In a post-pandemic world, leading companies will be defined not only by their ability to get work done, but also by their ability to create flexible, adaptive, hybrid work environments that allow culture and creativity to thrive," says Tiger Tyagarojan, CEO of genpact.
By relying on technology, these new models can produce remarkable results, he says.
"As people adjust to a hybrid world, companies need to remember that work requires collaboration and deep human connection — wherever it's done. Technology can play an important role in supporting a hybrid environment that works for both employees and customers, while ensuring long-term business and personal success."