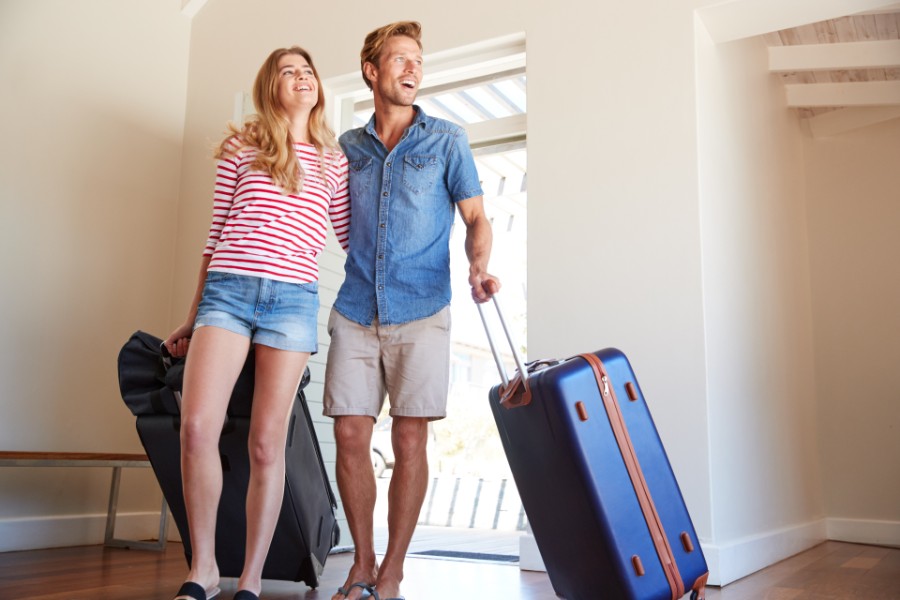 Whether you're a snowbird or rent your home out periodically, you need vacation rental insurance. We reviewed over a dozen insurance providers using our evaluation of financial stability, convenience, customer satisfaction, and product offered and determined the six best providers for short-term rental insurance.
Top Short-term Rental Insurers Compared
Foremost Insurance: Best Overall for Vacation Rental Insurance
Overall Score: 4.00
OUT OF 5
RATING CRITERIA

Financial Stability
3.00
OUT OF
5
Customer Satisfaction
5.00
OUT OF
5
Convenience
4.00
OUT OF
5
Policies Offered
4.00
OUT OF
5
What We Like
Specialty insurer
Experience insuring homes
No cap on rentals
Owned by Farmers
What's Missing
Cannot be your primary residence
Deciding Factors
Daily rentals: Allowed
Vacant home: Endorsement available
Settlement methods: Multiple options for settling claims
Customizable: Several endorsement options to fit your needs
Foremost Insurance scored 4.0 out of 5 because of its flexible policy options, customer service, and strong financial rating. Because of the convenience of using its service and the policies it offers, Foremost is the best carrier overall for your short-term rental needs.
Customer service is available when you need it, with 24/7 claims support and an app to help you manage your policy anytime. Foremost's complaints are also lower than the national average for homeowners' claims.
Foremost has been around since 1952 and has decades of experience as a specialty home insurer. Farmer's purchased Foremost in 1999. Because it's part of Farmer's, Foremost has the solid financial backing of a national carrier. Foremost has a robust financial rating of A by AM Best.
Foremost offers a landlord policy for your vacation or short-term rental needs. It also offers a seasonal policy if you want to insure a second home. Whether you rent your home out rarely or rent it out every other weekend, there's no cap on the frequency of rentals with Foremost. The same coverage is available if you're an individual homeowner or have a small business limited liability company (LLC).
There are two options for the landlord policy: named peril or comprehensive coverage and along with both are a wide range of endorsements to make the policy entirely flexible for your specific needs.
The policy flexibility also extends to Foremost's settlement of claims. Its policy can be structured as an agreed loss value for your home if it's a total loss and actual cash value if your claim is for a partial loss. There are also options for replacement, extended replacement, or repair costs. All of these options depend upon which policy you purchase, so discuss the options and determine which is best for you with one of its independent agents.
Allstate: Best for Primary Residence
Allstate

Overall Score: 3.75
OUT OF 5
RATING CRITERIA

Financial Stability
1.00
OUT OF
5
Customer Satisfaction
4.00
OUT OF
5
Convenience
5.00
OUT OF
5
Policies Offered
5.00
OUT OF
5
What We Like
Superior financial rating
App for policyholders
In-house claims
Low complaints
What's Missing
Unclear what states are covered
Deciding Factors
Affordable: Homesharing endorsement
Great customer service: Online reps are easy to reach
Condo or Home: Policy available for either structure
Bundling: Personal or commercial policies available
Allstate received a 3.75 out of 5 because of its excellent customer service and convenience. It's one of the first major carriers to allow homesharing as an endorsement to your regular homeowner's policy. Homesharing is when you rent your home using a third-party service, such as Airbnb. The home can remain your primary residence, even if you rent it out regularly to others. Allstate is best for short-term rental insurance for your primary residence.
When it comes to consumer experience, Allstate offers top-rated services. It has an app you can use to manage your documents, pay and review your bills, and dive into what coverages your policy carries. Its app will also let you review your digital identity to see if your data has been a part of any data breaches.
If you're not an app fan, Allstate has an online portal called ePolicy, which gives you access to all your policy documents and payments right from a computer.
Also, Allstate provides services you would expect, such as a 24/7 call center, in-house claims, and the ability to obtain a quote and purchase a policy online. When going through its quote process, if you have any questions about the coverage, you can chat with a sales agent who can review your quote in real-time.
Allstate has the financial security of an A+ rating from AM Best. This rating is what you would expect from a company that's close to the century mark.
Allstate HostAdvantage® provides coverage for damage to or theft of your personal belongings when renting your home to others. The policy provides up to $10,000 in coverage per rental period. The liability coverage is whatever your current homeowner liability limit is, so if you go with Allstate, you'll want to consider raising the limit of liability on your policy. However, it doesn't provide for loss of income should a guest cancel at the last minute.
HostAdvantage® has an exciting perk: $25 off your first four weekly or biweekly cleanings using Merry Maids. Speaking of saving money, Allstate states the policy only costs $50 a year to add to your existing policy.
This coverage is only available as an add-on to your existing homeowner's policy, so you'll need to either already be or become a customer of Allstate.
CBIZ: Best for Homes With Amenities
CBIZ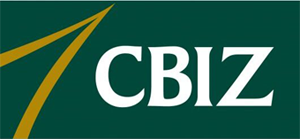 Overall Score: 3.50
OUT OF 5
RATING CRITERIA

Financial Stability
4.00
OUT OF
5
Customer Satisfaction
4.00
OUT OF
5
Convenience
2.00
OUT OF
5
Policies Offered
4.00
OUT OF
5
What We Like
Superior financial rating
Experience in homesharing
Broad appetite for property types
24/7 claims
Deciding Factors
High limits: On liability
Largest insurer: Vacation rental properties
Amenities: Pool, hot tub, and more
Exclusions: Provided during quote
CBIZ scored 3.5 out of 5 on the strength of its scores in customer satisfaction and convenience. Many insurers won't provide coverage if your home has a pool, but CBIZ provides coverage for all amenities, from pools to docks and even nonmotorized watercraft. CBIZ is the best vacation rental insurance provider on homes with amenities.
For convenience, its website offers a quick and easy system for quoting and purchasing your vacation rental insurance. Answer a few specific questions, and a quote is available immediately. CBIZ is there for you when you need it, providing 24/7 claims services. Not only is it there for you, but customers have agreed its service is excellent by filing fewer complaints than the national average.
CBIZ works with various insurance companies, all rated A+ by AM Best, so you can rest assured that your policy has the financial security needed to support loss payments.
CBIZ is the country's oldest and largest insurer of short-term rental properties. The vacation rental insurance policy it offers can replace your dwelling or landlord policy and serve as one policy for the property. Its policy offers a mixture of dwelling with a commercial general liability policy with $2 million aggregate limits.
It also offers a wide range of coverage for rental frequency, including long-term tenants of six months or longer. If you own multiple properties or one with a lot of exercise equipment, CBIZ will provide coverage. The policy also has a loss of income built into the standard coverage. If you want, you can add bed bug clean-up as an endorsement with no deductible.
The type of property you insure with CBIZ isn't an issue as it has a broad appetite for different structures. Townhomes, single-family residences, condos, and duplexes are all covered. Reach out to CBIZ to experience the great customer service it offers.
Proper Insurance: Best for Homeshare Rentals
Proper Insurance

Overall Score: 3.75
OUT OF 5
RATING CRITERIA

Financial Stability
5.00
OUT OF
5
Customer Satisfaction
3.00
OUT OF
5
Convenience
3.00
OUT OF
5
Policies Offered
4.00
OUT OF
5
What We Like
Supported by Lloyds of London
Great user interface
Exists for homeshare insurance
Easy to use
Deciding Factors
Endorsements: VRBO recommends Proper
Nationwide: Available nationwide
Convenience: Quick online quotes
Business purpose: Exists for homeshare insurance
Proper Insurance scored 3.75 out of 5 in our rubric because of its quick quote process and the overall structure of its business. Proper is the best insurance provider for those participating in the homeshare economy.
A quote from Proper is quick and easy. You can obtain a quote from the insurer within 5 minutes by answering questions online about your property. If you need policy documents, these are also obtainable online quickly. Claims services are online, but if you wish to call them, a call center is available 24/7. It sells in all 50 states, so no matter where your rental property is, Proper can insure it.
Proper is underwritten by Lloyd's of London. Lloyd's of London is one of the oldest insurance markets in the world and has a Superior A+ rating through AM Best. While Proper is a new insurance company, the centuries of success by Lloyd's of London speaks to its belief in the product Proper offers.
Founded in 2018, Proper Insurance was created for one purpose: to provide vacation rental insurance. It's laser-focused on this task gaining the attention of VRBO, which recommends Proper to its customers.
Proper has developed a unique short-term rental policy. The policy can function as the homeowner's insurance for your primary residence, and then when you rent it out, it becomes a commercial policy covering the property and liability.
The policy provides a $2 million limit per occurrence liability protection. The type of structure isn't an issue: homes, cabins, cottages, and even apartments can obtain coverage. There's $250,000 in lost income coverage. You can add liquor liability to your policy if you own a property popular for hosting weddings.
The duration of the rental is also taken into account and isn't a problem for Proper. The policy provides coverage if you rent your home out for the entire winter to a single tenant. Visit Proper's website today and experience its fast and simple quoting system.
American Family: Best for Snowbirds
American Family

Overall Score: 4.00
OUT OF 5
RATING CRITERIA

Financial Stability
3.00
OUT OF
5
Customer Satisfaction
5.00
OUT OF
5
Convenience
3.00
OUT OF
5
Policies Offered
5.00
OUT OF
5
What We Like
24/7 services
In-house claims
App
Independent agents
What's Missing
Cannot combine multiple homes under one policy
No loss income protection
Deciding Factors
Options: For types of policies
Diminishing deductible: $100 a year up to policy max
Burglary and theft: Both covered
Homesharing: Not a coverage issue
American Family scored 4 out of 5 in our evaluation because of its customer satisfaction and the policies it offers. Its policy for short-term rental insurance for up to 62 days makes it the best provider for snowbirds looking for coverage.
American Family is an established carrier, providing insurance since 1927. Through the years, it has developed a strong customer service reputation, ranking first in J.D. Power's customer satisfaction survey for its auto insurance product.
There are multiple ways to contact the provider to make changes to your policy, file a claim or make a payment. You can call, use the app, or go online.
Financially, American Family has the solvency you want in your insurance company. It has received an Excellent A rating from AM Best. It has also recently expanded its presence across North America by purchasing Main Street America Group.
Two policies are available for your vacation rental needs. The first is second home insurance. If you own a home that's an occasional family getaway, this is the policy you would want to consider.
The other policy is short-term rental insurance, an endorsement of its standard homeowner's policy. Under this policy, you can rent your home for up to 62 days a year. American Family has no problem with frequently renting the house out through VRBO, Airbnb, or similar businesses.
Any length of time beyond 62 days isn't covered. This policy is excellent for snowbirds who leave its home for up to two months a year. Many retirees are on a fixed income, making the diminishing deductible a nice incentive to check out American Family. Reach out to American Family to see why its customer service is rated so highly.
Safely: Best for Partnering With Your Homeowners
Safely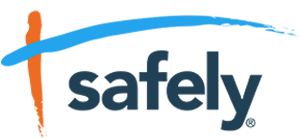 Overall Score: 3.50
OUT OF 5
RATING CRITERIA

Financial Stability
3.00
OUT OF
5
Customer Satisfaction
3.00
OUT OF
5
Convenience
4.00
OUT OF
5
Policies Offered
4.00
OUT OF
5
What We Like
Available nationwide
Short claim life
Quick quotes
Online policy purchase
Deciding Factors
Guest Screening: Helps protect your property
Exclusions: Easily accessible for review
Sync: With your rental booking system
Only Pay: When you need it
Safely insurance received a score of 3.5 out of 5 on the strength of its convenience and additional services. Because of its unique business model, Safely company is best for someone looking for a provider who will partner with its existing homeowner's policy.
Get an instant quote and purchase your policy through Safely's website without having to talk to an agent. You also can submit a claim and manage your policy through its online portal.
It also has streamlined the claim process. Not only can you file a claim online, but the turnaround time from reporting a claim to being paid is under four days.
Safely also provides two services that make its product convenient for the policyholder. The first is a guest screening service that it provides free of charge. It has a database of guests who have caused damage before. It also runs public record searches to identify guests with a criminal past.
The other service is how its policy itself works. You only pay for Safely when you have a reservation, and it provides coverage only for the days when the renter is in your home. It can integrate its product into most property management systems easily so that your coverage becomes active when a guest makes a reservation.
Safely's policy provides coverage in three different areas. Coverage is up to $1 million for the dwelling, $10,000 for your contents, and $1 million for bodily injury. There's no lost income or endorsements.
Safely has a broad range of coverage for structures. Whether it's a spare room or a duplex, or a single-family home, it'll provide coverage. Visit Safely's website to see the convenience of working with this provider.
Methodology: How We Evaluated
To determine which insurance companies would be the best for you, we utilized a proprietary evaluation system developed in-house. We reviewed over a dozen insurance providers and have presented the six with the highest scores. In evaluating insurance companies, we have focused on the customer's needs. We paid particular interest to convenience, financial ratings (AM Best), customer service, types of policies offered, and the overall experience as a policyholder for a specific provider. Most people only care about insurance when they need it, and we wanted to ensure that what we're recommending is something that, should that moment come, you'll feel comfortable with your purchase.
Bottom Line
If you rent out your home or have a second one you rent out regularly, you'll want to ensure you have vacation rental insurance. We understand how important it's that your home and its memories are protected, which is why we have researched the best short-term rental providers for you. Foremost Insurance is the best overall provider for vacation rental insurance. Visit Foremost today for a quote.