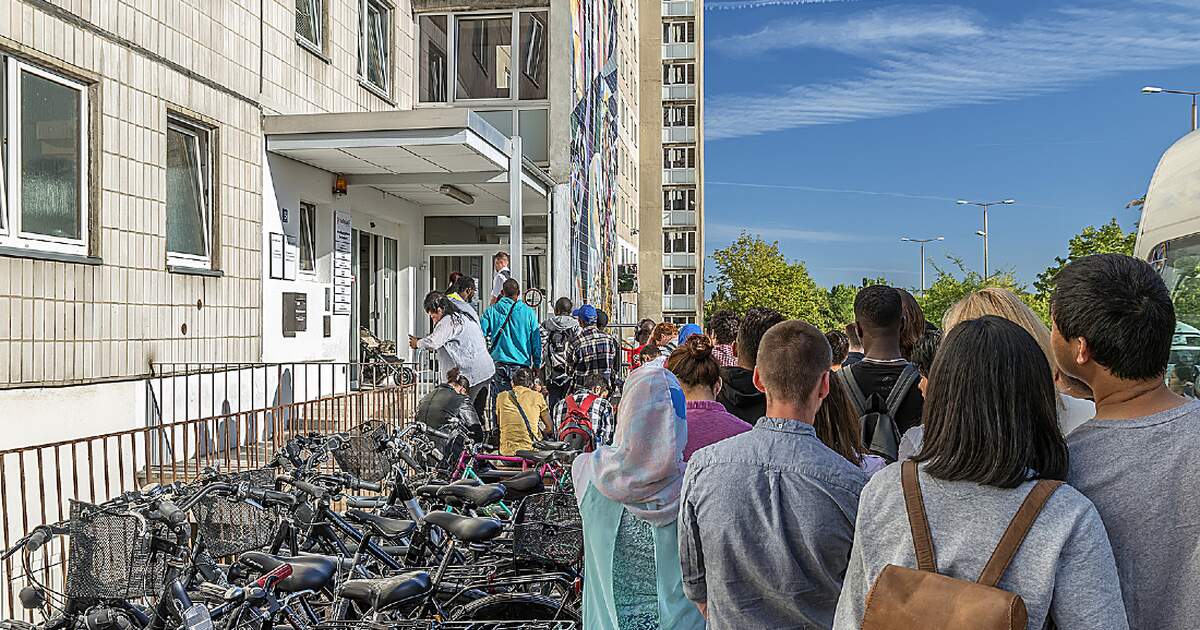 Germany's federal government has begun an overhaul of the country's immigration system to open up long-term residency for more migrants. The first step targets refugees and asylum seekers with unstable residence status, while for autumnal.
The new law gives people who are denied asylum the chance to stay in Germany
On Wednesday, Chancellor Olaf Scholz's cabinet signed off on a package of reforms that will open up the prospect of permanent residence for many migrants now legally trapped in Germany. Under current law, migrants who have been denied asylum but cannot be deported for a variety of reasons often remain in the country for years under so-called "Duldung" (tolerance) status.
This type of permit is often renewed several times in a row, but never gives the holder such an opportunity work or provide for themselves, trapping them in a vicious cycle of uncertainty in which their presence is "allowed" but they are still forced to leave the country, threatened with deportation.
The new law would give one year residence permit – the so-called "right to stay" – for any person without a criminal record who has lived in Germany for more than five years. After 12 months, they will be granted a permanent right to stay in Germany if they can demonstrate that they are "well integrated". This means they would have to find a work and demonstrate good knowledge of the German language. About 135,000 people are expected to benefit from the scheme.
"We are a diverse immigration country. Now we have to become a better integration country," Federal Interior Minister Nancy Fazer wrote on Twitter. "I want to actively shape migration and integration, not begrudgingly manage it, as I have done for the past 16 years."
The government is planning an overhaul of Germany's immigration system
The federal government has further plans revise and modernize Germany's immigration policy. The new bill also contains clauses on the consolidation of regulatory acts adopted in Skilled Immigration Act to make them more permanent while giving more people access to the language and integration courses.
Then, by the end of the year, ministers plan to launch a second migration package. It is assumed that this will include measures to simplify the reception of the so-called generation of guest workers German citizenship and the introduction of a new type of residence permit for skilled workers, called an "opportunity card", which will use a points system.
A government spokesman said: "Today we are setting the first milestone, [and] there will be more in the fall: we want to lift job bans, modernize immigration laws, and allow more naturalizations."
By clicking "Subscribe" you agree that we may process your information in accordance with our privacy policy. For more information, please
visit this page.