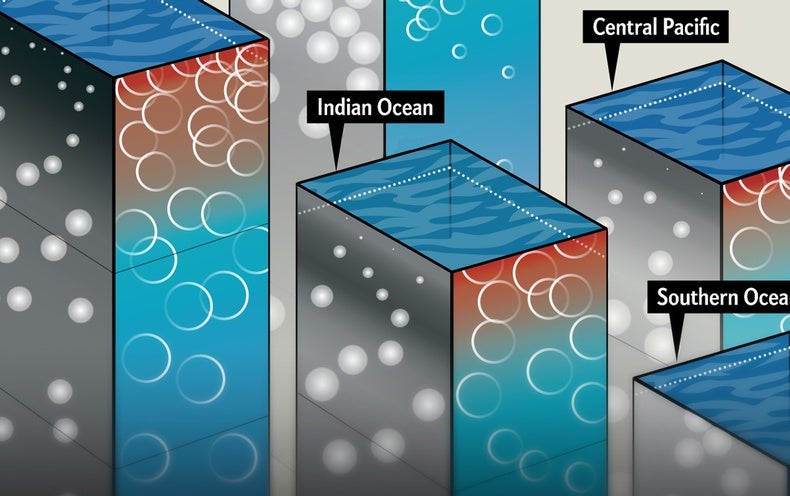 Detailed data on a variety of physical and chemical forces are shaping a new view of the sea
Ssearch the Internet for "ocean zones" and you will see hundreds of illustrations showing the same vertical profile of the sea. The thin upper layer is the "sunlight" or epipelagic zone, which receives enough light for photosynthesis by phytoplankton, algae, and some bacteria. Below that is the twilight zone, where the light fades but is still strong enough for some animals to see, and where many animals create their own light through bioluminescence. Next is the northern zone, without measurable light, followed by a mercilessly cold abyss. Finally, there are the incredibly deep trenches on the sea floor known as the Gadal Zone, named after Hades, the Greek god of the underworld.
According to this classical view, the amount of light and water pressure, which increases steadily with depth, largely determine what creatures live where. These factors are important, but so are water temperature, salinity, oxygen and nitrogen levels, and changes in currents. Data collected from around the world has shown that ocean dynamics and ocean life are much more complex than we thought, and surprise us time and time again as we investigate.