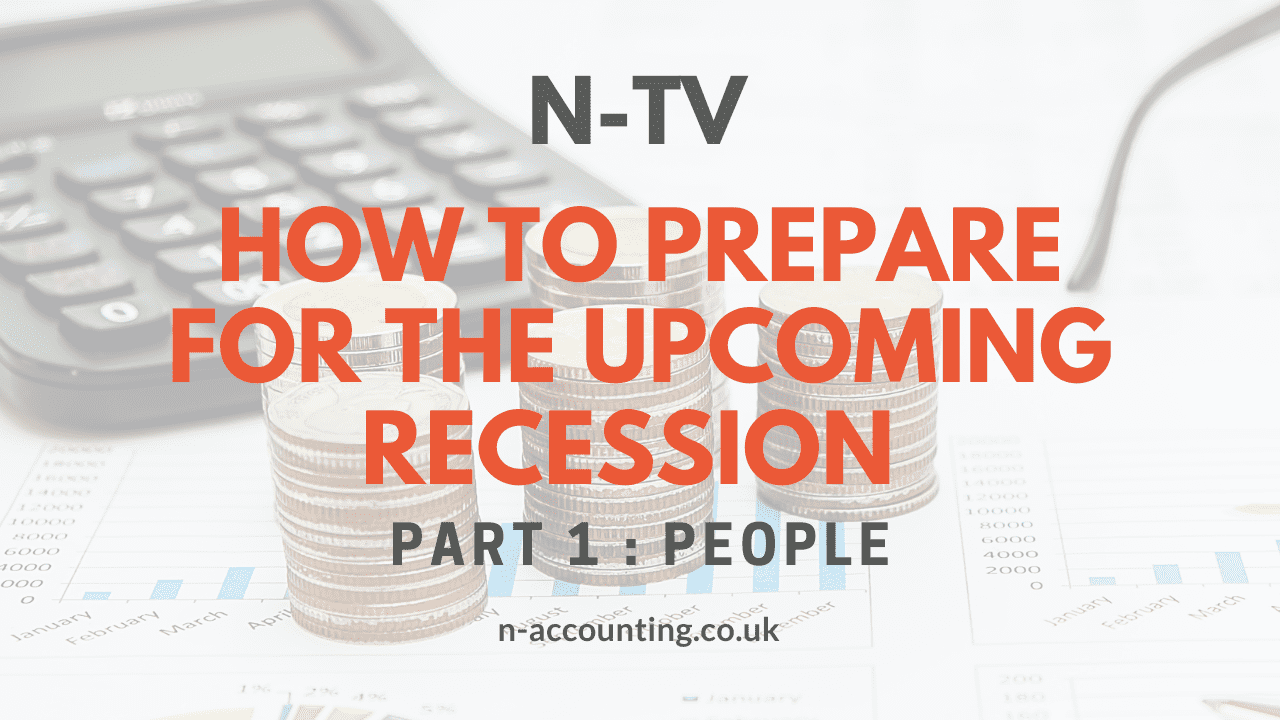 We were all in the news. Everyone is talking about it. The cost of living crisis is forcing people to stop spending money as usual. And as a result, the economy begins to slow down. People are predicting that in the next few years the economy will be very, very difficult and we will be in a recession. Obviously, COVID was tough, but the next recession will probably be worse, but that's pure speculation. The main thing we need to do is start focusing on what you can do to prepare your business for this recession. This is part one in a series on the coming recession because there are several important components. Part one is about the importance of getting the right people into your business and as suppliers to support your business through really tough times.
Recession
When you think about what happens during a recession, the world doesn't disappear overnight. What is happening is that the economy is starting to slow down. Eventually, the hype around the economy becomes a self-fulfilling prophecy, and people stop spending, businesses stop investing, and things just slow down. It usually stays that way for a few years and then things start to settle down. Obviously, recessions can be extremely difficult for many companies and people, but they can also be a business opportunity. Some of the best businesses started during recessions.
Why a strong team is important
Why do we need the best team around us and the best suppliers to work with as we enter the recession? For your business to survive and thrive, you must have a persistent team; things get tougher during a recession, so the people you work with need to be hardworking.
In addition, you need to have imagination. To really make money, people need to start thinking outside the box. Another part of this series is about diversification, diversifying your business so it can thrive during a recession. You'll need team members who are adaptable and imaginative so you can really tailor your business to deliver what people want at the time.
Another thing you want from your team is competence. In a recession, profitability is much, much, less – anything that goes wrong in your business, you will feel a lot more than you will. For example, if a member of your team or a supplier makes a mistake that later costs you a customer, that customer will be much harder to replace. It's really important to be proactive and make sure your team is working in a way that you have the right people doing the right jobs and they're putting customers first.
One of the biggest mistakes business owners make
One of the negative reactions to a recession is that business owners will try to save wherever they can. Often, one of the biggest mistakes they make is that they cut team members who are really good at what they do, or simply because they are the cheapest to cut due to low severance pay (a not those they really need to lose). Another thing is that they will cut providers and pay for cheaper services, but not get the same quality of support and advice. And that's an incredibly dangerous thing to do in a recession.
Surround yourself with the right people
This is just the first point in the series. We need to surround ourselves with the right people because the qualities that will help you survive and succeed in a recession are essentially persistence, hard work, imagination and competence. All I would say is just look at your team and the people you work with in general. Try not to be negative about it, but don't look at everything through rose-colored glasses. Think about how the people you surround yourself with will react when the chips are down, when things are really tough for your business. Will they prioritize your relationship? Will they still provide the same level of service? Will they go the extra mile and do what your business needs to survive and thrive? If the answer to this question is no, then now is the time to start making those adjustments.