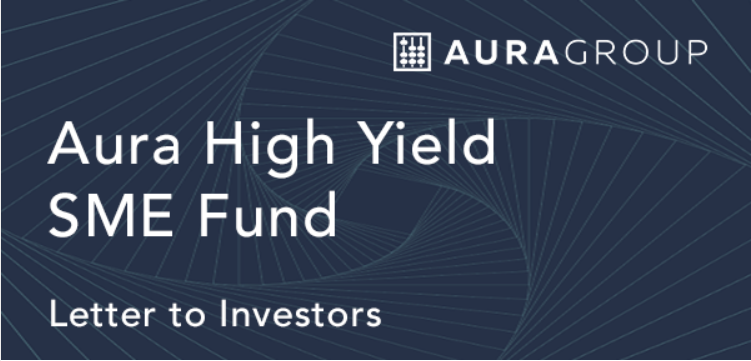 Aura High Yield SME Fund: Letter to Investors July 29, 2022
This week saw the release of consumer price index data, which recorded the biggest annual rise in inflation since the introduction of the Goods and Services Tax in 2000.
Inflation 1
The Consumer Price Index (CPI) rose 1.8 percent this quarter
In the 12 months to the June 2022 quarter, the CPI rose by 6.1 percent
As expected, inflation rose by 1.8 percent this quarter.
CPI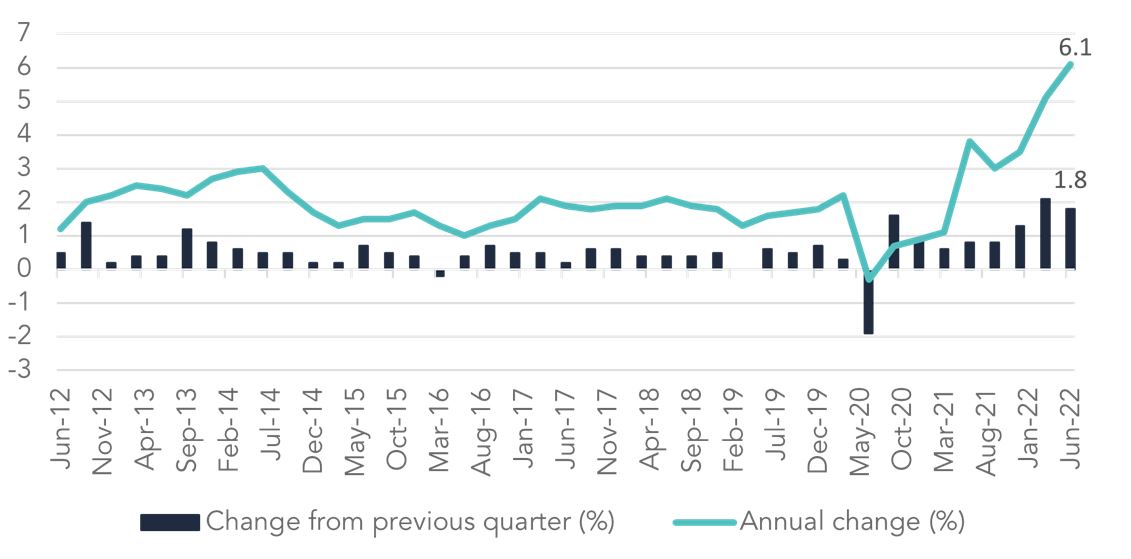 The main contributors to another quarter of strong inflationary pressures were new housing, up 5.6 percent, and motor fuel, up 4.2 percent. Over the year, the cost of new housing increased by 20.3 percent, fuel – by 32.1 percent. This is the biggest annual rise in inflation since the GST was introduced.
The increase in the cost of construction materials and labor has been observed for some time. The sharp and rapid growth in construction-related costs is attributed to shortages of construction materials and labor, high transportation costs due to supply chain disruptions, and continued high levels of construction activity. We can only guess how much longer the high level of construction activity can continue given the rapidly rising interest rate environment. Another element worth noting is that the government is providing fewer subsidies for construction compared to the previous quarter. New home prices posted their biggest annual increase since the series began in June 1999.
Fuel prices continue to hurt many Australians, rising for the eighth quarter in a row and hitting record highs for the fourth quarter in a row. After a fall in April due to the reduction of excise duties on fuel, prices started to rise again in May and June. The government intervened by halving fuel excise rates (from 44.2 cents to 22.1 cents per liter) from 30 March 2022 to 28 September 2022. The government has made it clear that continued support beyond the current deadline will not be possible, meaning that fuel prices will rise again and continue to fuel inflation and pressure on households.
Comparing goods and services, goods accounted for 79 percent of CPI growth for the quarter. Constant disruptions in the domestic and global supply chain, high transportation costs for goods, and constant growth in demand cause inflation.
Many other daily CPI indicators also contributed to growth:
• Price of goods +2.6%;
• group "Furniture, household appliances and services" – +2.5%;
• Group of food products, +2 percent;
• vegetables, +7.3 percent;
• Fruit, +3.7%;
• Eating out and take-out, +1.4%;
• Services, +0.6%;
• financial services, +1.2%;
• Travel and accommodation in hotels, +2.3%;
• childcare -7.3 percent; and
• The cost of travel in city transport -4.4%.
Supply chain disruptions due to recent major inland floods, supply shortages due to prolonged delays in easing supply chains, and high demand have led to escalating inflation across the board. Businesses were forced to pass on some of the costs to the end consumer to reduce some of the burden. The two exceptions to the increase are childcare and transport fares, due to government subsidies and grants which take some of the pressure off.
CPI increased in all eight capitals: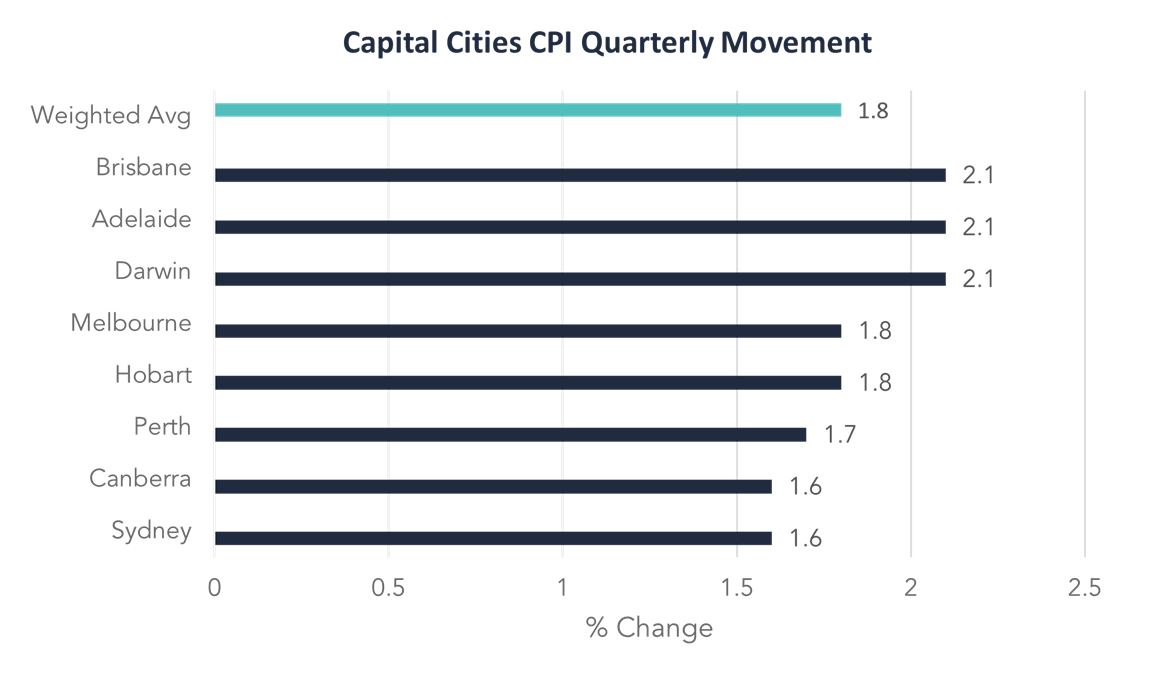 Commentary on portfolio management
With CPI this elevated, we forecast another rate hike next week. With high demand, supply disruptions and geopolitical challenges; prices go up. With the CPI now at the RBA's disposal, we are forecasting another rate hike next week. The market is forecasting another 50 basis point hike, bringing the cash rate to 1.85 percent. Households will face significant pressure as they endure the highest interest rates since April 2016. We are likely to see a significant reduction in discretionary spending as the RBA puts pressure on household purchasing power. On a positive note, households have retained some savings due to the COVID-19 lockdown, which will help combat the rising cost of living.
In the United States, the Federal Reserve introduced another rate hike of 75 basis points in a unanimous vote by members to curb the fast and aggressive rate of inflation in the United States. With inflation currently at 9.1 percent and a target level of 2 percent, the Committee raised the target range for federal funds to 2.25 percent – 2.5 percent. They believe further increases will be needed in the coming months.
Given the current economic environment, we are closely monitoring how sectors and risk sectors are performing. As mentioned last week, we remain cautious on exposure to the retail and construction sectors as we believe they pose higher risk in the current economic environment.
The Fund is poised for another strong month of capital deployment across our loan base as our lenders anticipate a strong number of downsizing requests from businesses. With interest rates expected to rise again on Tuesday, this will benefit our variable rate exposures.
1 Consumer price index – June 2022
3 Federal Reserve FOMC Statement