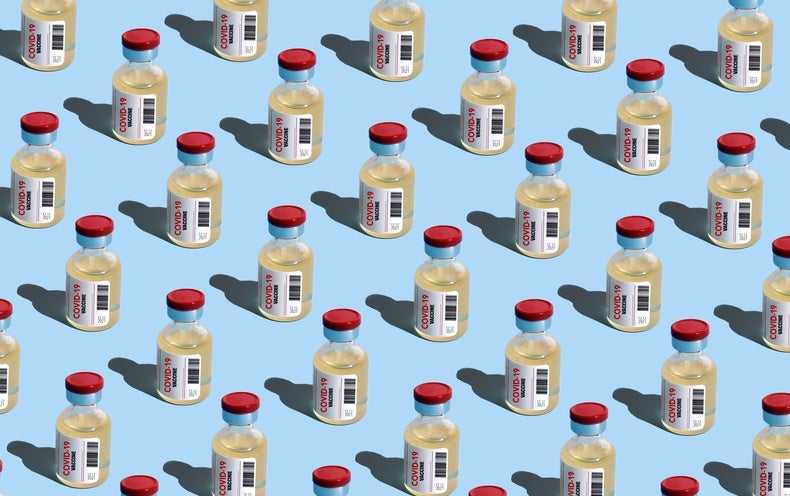 Two and a half years into the COVID pandemic, the numbers are grim. While 80% of people living in the richest countries on earth got the minimum one dose of the COVID vaccine, the corresponding indicator for residents of the poorest countries is 18%. The loss of life has been incalculable, literally: no one is sure how many people have died from COVID. It could be around six million, the official death toll from the virus, or nearly 15 million, according to a World Health Organization study."excess deaths" (abnormally high mortality, including deaths likely due to but not related to COVID).
There are currently two dominant optimistic narratives. One is that the pandemic was bad, but it's over. The second suggests that while vaccine inequities in 2021 were unforgivable, poor countries now have enough to last a while. Both accounts are far from accurate. The pandemic is hardly over: the new Omicron subvariant is now the dominant global strain, and we must expect further mutations. Also, while poor countries may have better access to some Covid vaccines, they have almost no access to mRNA vaccines — the most effective against Omicron — COVID, leaving their populations vulnerable.
Broad access to mRNA vaccines will change the world, but it won't happen unless Moderna, Pfizer and BioNTech, the main companies involved, loosen their monopolies.
mRNA vaccines can be made faster, easier, and by more manufacturers than traditional vaccines. Before the coronavirus pandemic, all of our vaccines required cultivation, for example in eggs or yeast, which is time-consuming and difficult. But mRNA technology is something of a hack: even though mRNA vaccines can be synthesized in vitro, our bodies recognize them as biological. Not only does this simplify and speed up the process, but it also opens up manufacturing to far more pharmaceutical companies than the handful that can produce traditional biological vaccines. We can produce billions more doses at a rapid pace and in the very places where they are needed. (Recently analysisI and my colleague Allen Alsalkhani identified more than 100 firms in Asia, Africa and Latin America that produce comparable injectable pharmaceuticals to high quality standards and may produce mRNA vaccines if approved).
Second, mRNA vaccines have shown greater utility as boosters compared to traditional vaccines, particularly against Omicron, making them immediately useful. While the performance of all Omicron vaccines declined, the mRNA vaccines declined the least, so they are recommended as boosters compared to other available options in Europe and the US
Third, the short-term and long-term capabilities of mRNA will prove vital. In the short term, this technology will be used to develop the next generation of COVID vaccines—against Omicron variants and others; Moderna just reported encouraging preliminary data and is about to present it reformulated vaccine this fall. (There is no indication that the makers of the COVID vaccines that use older technology, such as AstraZeneca, Johnson & Johnson, and Novavax, are close to redesigning the vaccine.) In the long term, companies are exploring mRNA technology as a platform for vaccines and treatments for other diseases; Moderna, for example, has already begun testing an HIV vaccine. While this technology is targeted at high-income countries, most of the world will not be able to use it now or in the future.
Consider the year 2021: Manufacturers produced many effective vaccines, but they did not reach everyone who needed them, resulting in most of these vaccines being less effective against viral variants. To date, 93 percent of all ordered mRNA vaccines have gone to wealthy countries, according to Airfinity, an analytics company that tracks vaccine supplies. This year, Moderna expects to do three billion doses and Pfizer, four billion. But given the speed of booster recommendations in rich countries, and the likelihood that these manufacturers will soon have a new vaccine ready, it's hard not to see a repeat of 2021 in 2022, with half the world prepared and the other not.
We need many more mRNA vaccines to prevent this, but BioNTech, Pfizer, and Moderna have complete control over who and where their vaccines will be made. The most obvious way to exercise monopoly control is through patents, which provide 20-year legal rights. While BioNTech and Pfizer did not make patent concessions, Moderna said in March 2021 that it would not defend patent rights against any company anywhere in the world that wants to produce its vaccine during a pandemic. A year later, in March 2022, it reduced that concession, announcing that it would not enforce patent rights only in relation to companies in developing countries.
It's a weak gesture. Manufacturers such as Moderna also exercise monopoly control by keeping the vaccine manufacturing process secret and refusing to formally collaborate with other manufacturers. Stripped of vaccine technology and a formal contract, any manufacturer that wants to make Moderna's vaccine must re-engineer the vaccine, conduct clinical trials of it, and then — if it works — figure out how to produce it on an industrial scale, a process that takes years without Moderna's help. . But Moderna must determine when the pandemic will end and its concessions will stop. Given the timing, cost and unpredictability of Moderna's concession, there has been little interest in the proposal, except for the WHO-led open-source mRNA vaccine development in South Africa. Even if these efforts are successful, according to Moderna's latest announcement, no South African company will be able to produce the resulting vaccine, as South Africa is classified as an upper-middle-income country.
My fight for mRNA vaccines is personal. I live in India where until recently I was not eligible for the COVID booster vaccine despite being vaccinated almost a year ago. My parents, who are in their 80s, received their first booster in January, a dose of the AstraZeneca vaccine that turned out to be one of the least effective at preventing Omicron transmission. Our country, like most countries in the world, is waiting for access to the best protection – mRNA vaccines. While we wait, people in rich countries are getting second mRNA boosters, which are at least in part necessary because options continue to emerge in regions of the world where vulnerable groups remain unprotected.
We have entered the Marie Antoinette phase of policy-making, which has a devilish undertone: the solution to the problem of poor people not having enough bread is to give the rich more cake.
There are no proposals to make mRNA vaccines fairly available to the world in the near future. Moderna intends to build a factory in Kenya. BioNtech plans to build plants in Rwanda and Senegal and supply modular vaccine plants to developing countries. But each of these efforts will take several years to get off the ground. And WHO's efforts? It will also take at at least three years and bears the additional burden of proving that it works.
Three years is a long time to wait for protection in a pandemic that creates a new threat every few months. There are clear moral arguments to get vaccines that work for people living in poor countries. There is also a strategic reason, as it will reduce the amount of virus in circulation and help prevent future variants of SARS-CoV-2. The injustice we live with is not surprising. I have seen this happen several times over the past 25 years, starting with the HIV/AIDS drug monopoly in South Africa in the late 1990s. However, I am surprised that the strategic business has not gained more momentum. I don't expect rich countries to protect people like my parents because it's the right thing to do for others. But I'm surprised they don't see it as the right thing to do to protect themselves.
This is an opinion and analytical article and the views expressed by the author or authors do not necessarily reflect the Scientific American.