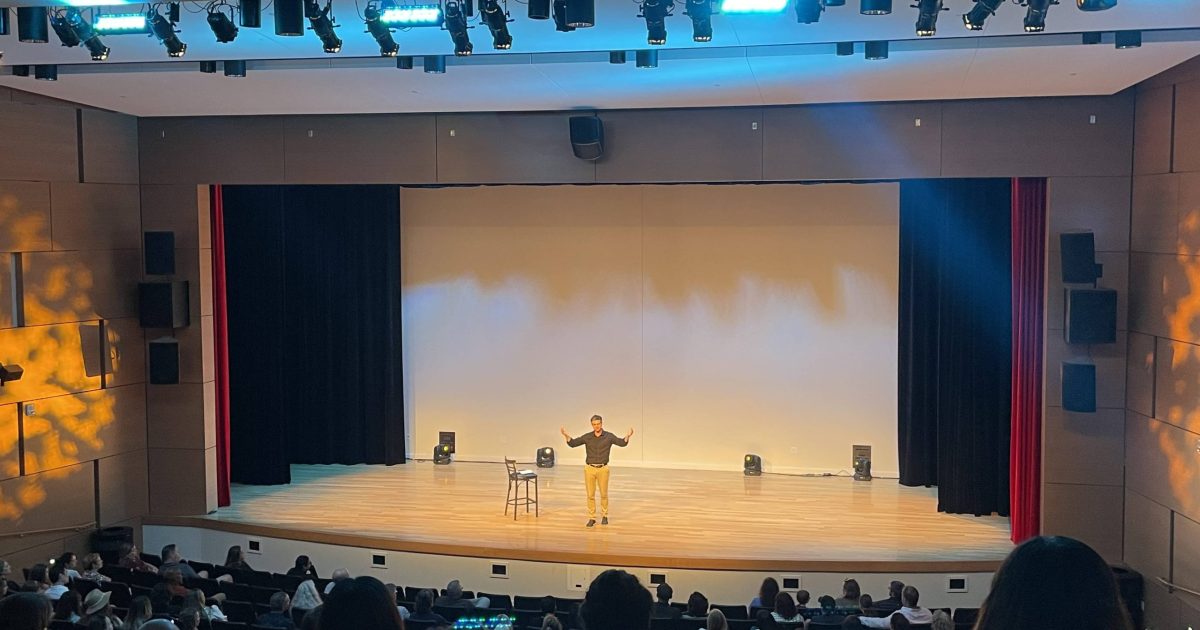 Thanks for a wonderful last few weeks!
In July, my family took a 3,000 mile road trip from Omaha, Nevada to Atlanta, Georgia and Austin, Texas to celebrate graduation Things That Matter: Overcoming Distractions to Live a More Meaningful Life.
During that time, we visited 12 cities to talk and meet thousands of you from the Becoming Minimalist community.
In 2016 we toured the west coast More is less released.
In 2019, we toured the East Coast Minimalist house was published.
And in 2022, we toured twelve cities in the Midwest and South Things that matter.
As my shows began to outnumber bookstores in 2019, we rented campus space for this tour. This change involved a lot of extra work, but allowed for many more people to attend. I am grateful to my wife, Kim, who handled the logistics of the venue. If you're looking for a tour manager… I know one! 🙂
Each event included a guest speaker, my talk on "Overcoming Distractions to Live a More Meaningful Life," Q&A with the audience, and time for book and photo signings.
At every event, I was greeted with the following words: "Thank you for coming here." But early on in the tour, I learned that the person who benefited the most from our time together was me.
It was truly inspiring to meet so many of you face-to-face and hear your stories about how Going Minimalist has impacted your life. I was encouraged every time to keep doing what I was doing.
I publish words on the Internet. I read comments on articles and posts on social media. And I can read emails from many of you. But nothing can replace meeting you in person and hearing your stories first hand.
Therefore, thank you from the bottom of my heart to everyone who attended one of the events!
I visited the following cities: Phoenix, Omaha, Des Moines, Chicago, Indianapolis, Louisville, Nashville, Atlanta, Birmingham, New Orleans, Houston, and Austin.
And if you didn't have a chance to attend the event, rest assured, there will be more.
If you could attend one of the events, it might look something like this:
Special thanks to the following guests who joined me on stage:
I took additional notes along the way. 🙂
Based entirely on voting, here are some of my family's favorite places to visit on the tour:
Our favorite restaurants:
Our favorite ice cream:
And our favorite events:
This is almost certainly something I will do again. The time of my life when my children will no longer be at home is upon me and I will be able to travel with Kim and do other shows during that time.
In the meantime, you can find all my upcoming performances or invite me to speak at your next event here at My talk page.