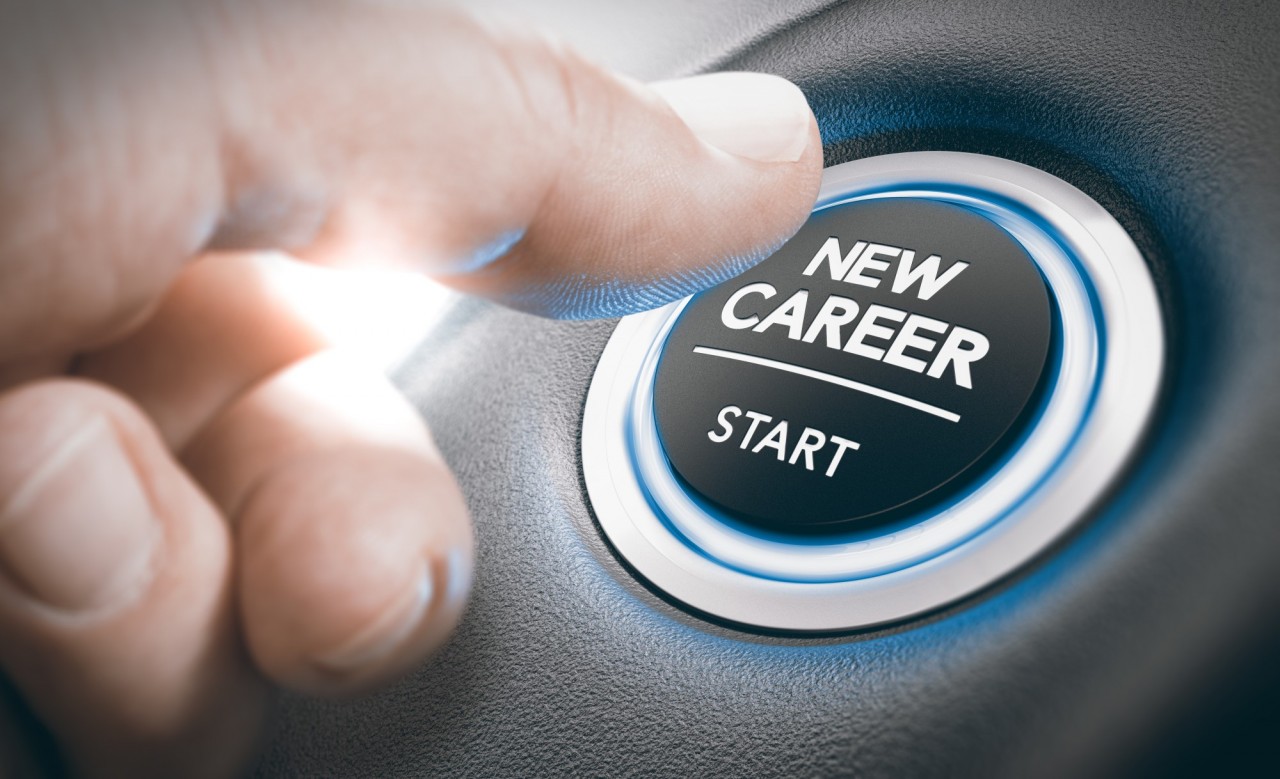 Are you thinking about changing careers? But do you know the best career change?
Perhaps your career goals and values ​​have changed in search of better pay, a better work-life balance, or a new challenge. If so, it's time to take the bold step toward a more fulfilling and fulfilling career.
No matter why you want to change careers, you want to do it right this time. Before choosing a new career, assess your current situation and explore your best options for changing careers. This should help you decide if the career is right for you.
You know more than 50% of employed Americans Intend to change your career because of the pandemic? ​​​​​​While there are various reasons for changing careers, rest assured that you will reap serious benefits. From the development of new skills, more income, interesting work and a happier life in general.
But landing a new job can be both an exciting and challenging process. There are so many opportunities and you don't know what to expect. And with so many options for a new career, confusion can reign.
Are you sure about a career change but don't know which one to choose? Worry no more; you have landed on the right page. Here are the top 8 midlife career changes to consider.
Are you good with money? Do you have strong analytical, mathematical and decision-making skills? If so, financial planning could be your next job.
A financial planner is a personal wealth advisor that helps couples and individuals better manage their money. As a financial planner, you will advise clients on the best investment strategies. This includes investing in bonds, stocks, and mutual funds to achieve long-term financial stability.
In addition, you will help clients plan for short-term financial needs, such as a wedding, college, or home purchase.
You will guide people through each life transition to make a financially sound decision to ensure stability. Your key tasks will include:
• Offering financial advice
• Track the progress of the save
• Portfolio diversification
• Selling insurance
• Debt minimization.
Because there is on-the-job training, you may not need to earn a bachelor's degree to train. Also, by passing the Certified Financial Planner exams, you can be hired. And don't forget https://www.taxfyle.com/freelance-cpa-jobs can also make you an adept at financial planning.
Do you have excellent leadership, interpersonal and problem-solving skills? Well, maybe you want to become an HR manager.
HR managers are staff experts. They are focused on creating a motivated and satisfied workforce. They develop organizational policies for recruiting, retaining, and training personnel to achieve optimal performance. In addition, they are the heads of human resources departments that ensure that all personnel needs are met.
• Some tasks of HR managers:
• Interviews with candidates
• Payroll control
• Conducting job analysis
• Handling employee conflicts
• Review of complaints.
To be an HR manager, you can have a bachelor's degree in business, education, technology, or psychology.
A career in software development can be a great option if you have good computer skills, programming skills or analytical skills. As a software developer, you will create computer programs that help run user interfaces.
They develop operating systems, mobile applications, computer drivers, language processors, and utilities for PCs. They are skilled researchers in developing creative ideas that help them move from simple concept to commercialization.
Some of the tasks of a software developer include:
• Writing code
• Debugging issues
• Modernization consulting
• Defining the goals of the software.
Changing careers to marketing managers requires detail and excellent public speaking skills. One unique thing about being a marketing manager is that you get to be your own boss.
Marketing managers attract new customers and promote the brand by conducting advertising campaigns. For this, they use radio, television, newspapers, search engines and social networks. They identify and target the appropriate target for generating leads and promoting sales.
They set premium prices, buy advertising space, plan special promotions, hire advertising staff and maximize SEO.
Sales managers possess strong collaboration, organizational and leadership skills. As a Sales Manager, you will oversee the firm's strategy to increase sales.
Sales Managers undertake responsibilities such as;
• Recruitment of customer sales representatives
• Assigning sales quotas
• Monitoring inventory levels
• Verification of purchase data
• Forecasting the rate of return
You can earn a bachelor's degree in statistics, business or real estate to become a sales manager.
These experts are brilliant IT detectives who solve any technical problems with the firm's digital system. To be a network administrator, you need problem solving, multitasking and professional computer skills.
As a Network Administrator, you will develop the organization's critical IT infrastructure. Some tasks for network administrators:
• Training employees in IT systems of the organization
• Setting up computing equipment
• Troubleshooting of computer systems
• Conducting diagnostic studies
• Maintaining updated software
• IT network security
Technical writers break down complex topics to explain them in simple language. These professionals develop manuals, user guides, blogs and books to simplify information. They do thorough product research and simplify the instructions for use.
As a technical writer, you'll test products, proofread content for grammatical errors, and make demo videos. To start a new career in technical writing, you need strong writing, technology, research and teamwork skills.
A technical writer needs in-depth knowledge of their field of practice, from English to medicine to engineering.
A web designer is a website builder who makes headers, blog posts, sidebars, buttons, links, and the overall site layout. They actualize customer needs into a functional website to increase traffic and improve sales.
Key roles of web designers include;
• Drawing vectors
• Entering HTML code
• Creating graphics
• Adding payment options to the site
• Performance testing
• Site maintenance
• Convert audio files and embed videos
To succeed in this field, you need to take courses in XML, JavaScript, and other programming languages.
These are the best career changes to consider
Changing careers can be one of the smartest decisions you ever make. However, to achieve your intended career goals, do some direct research to be sure of your path. Also learn how to make your career transition easy and successful.
Here are some of the best career changes you can choose.
Did you enjoy reading this article? If so, check out more in our informative blogs.