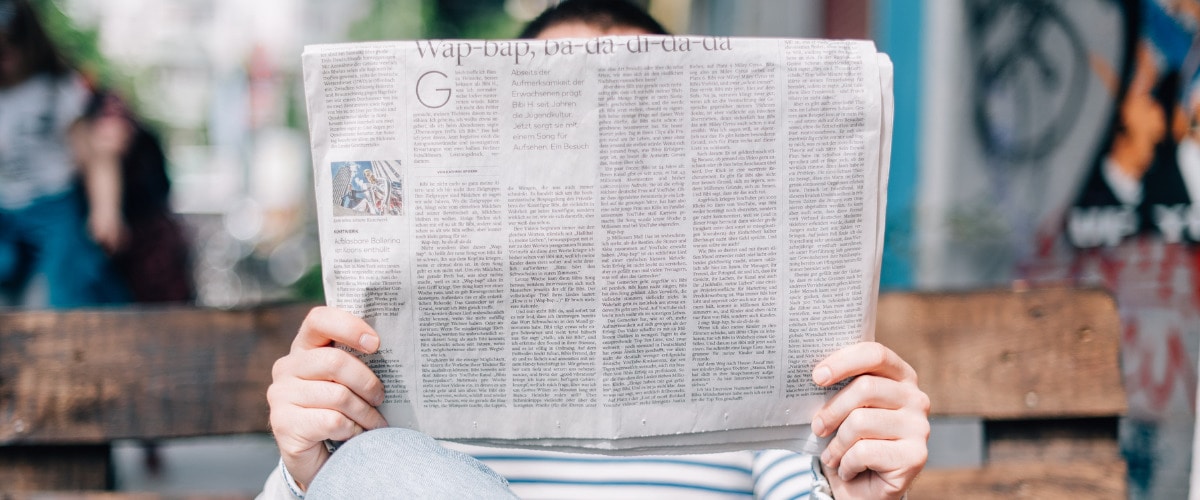 Stay up to date with the latest news from FinTech! This week we bring you news and updates on partnerships, lending, banking, crypto, NFT and more. Happy reading!
FTX is closing in on a deal to buy crypto lender BlockFi for $25 million, a source says.CNBC)
Crypto exchange FTX is close to finalizing its purchase of BlockFi, and the deal is expected to be signed by the end of this week, three sources familiar with the situation told CNBC. This comes after FTX provided BlockFi with an emergency credit line of $250 million. The price tag is well below BlockFi's latest valuation, leaving BlockFi investors "devastated" and writing off the value of their losses. Read more.
Hackers claim to have stolen police information in China's biggest data breach (Bloomberg)
Unknown hackers claim to have stolen data on a billion Chinese residents after breaching a Shanghai police database, in what industry experts are calling the largest cyber security breach in the country's history. The person or group responsible for the attack offered to sell more than 23 terabytes of data stolen from the database, including names, addresses, places of birth, national identification numbers, phone numbers and criminal record information, according to an anonymous post on an online forum for cybercrime last year. week. An unknown hacker asked for 10 bitcoins worth about $200,000. Read more.
Meta Ambitious Despite Crypto Market Crash, Plans to Launch NFT (Empire FX)
Metaparent company Facebook, plans to launch access to digital collectibles, despite the current timing crypto market shocks. The recent sharp drop in the overall cryptocurrency market doesn't seem to affect Meta's plans to release digital collectibles to its users. In a recent interview with Financial Timesnewly appointed head of fintech Stefan Kasriel noted that Meta will not adjust its NFT ambitions "under any circumstances". Read more.
Headline VC closes $950 million allocation between three startup funds in the US, Europe, Latvia and Asia (TechCrunch)
Venture capital fund Headline has been investing in tech startups since — get it — 1999, which might tempt headline writers, perhaps unfairly, to use the word "dinosaur" if the fund hadn't continued to be so active since then. Suffice it to say, it's been very busy since that "Cretaceous Era," with 11 IPOs and exits worth more than $1 billion in the past two years, as well as investments in unicorns like Bumble, Sonos, and Farfetch, to name just three. . The headline of this story may be a whopping $950 million/€932 million, but the numbers are actually a bit more mundane when you look at how the money is being used. Read more.
Klarna Rating Drop Tracking (TechCrunch)
The Wall Street Journal reports that the Swedish banking giant and buy-now-pay-later upstart has raised $650 million at a $6.5 billion valuation, giving new meaning to the phrase "next." The news was shocking, to say the least. Why, you ask? Well, in June 2021, Klarna was valued at $45.6 billion after completing a $639 million funding round — making it the highest-valued private fintech in Europe at the time. Read more.
Thrive acquires Edge Technology Group to strengthen its international presence for all customers (HNS)
Bloom announced that it has acquired Connecticut-based Edge Technology Group, a global provider of technology advisory services and a fully managed IT services provider to alternative investment managers. The acquisition of Edge Technology Group adds new global offices and data centers in the UK, Australia, Singapore, Hong Kong and the Philippines, strengthening Thrive's international presence for all customers. Frontier clients, including hedge funds, private equity firms, family offices and asset managers worldwide, will now benefit from Thrive's next-generation managed cybersecurity, collaboration and cloud services. Read more.
—
Do you have any news to share: please post feed@hollandfintech.com on your press list.
Interested in reading and learning more about fintech? Then subscribe and read our complete newsletters here.. To see our other weekly highlights, check out the following link: financing, research, analysis and opinion.