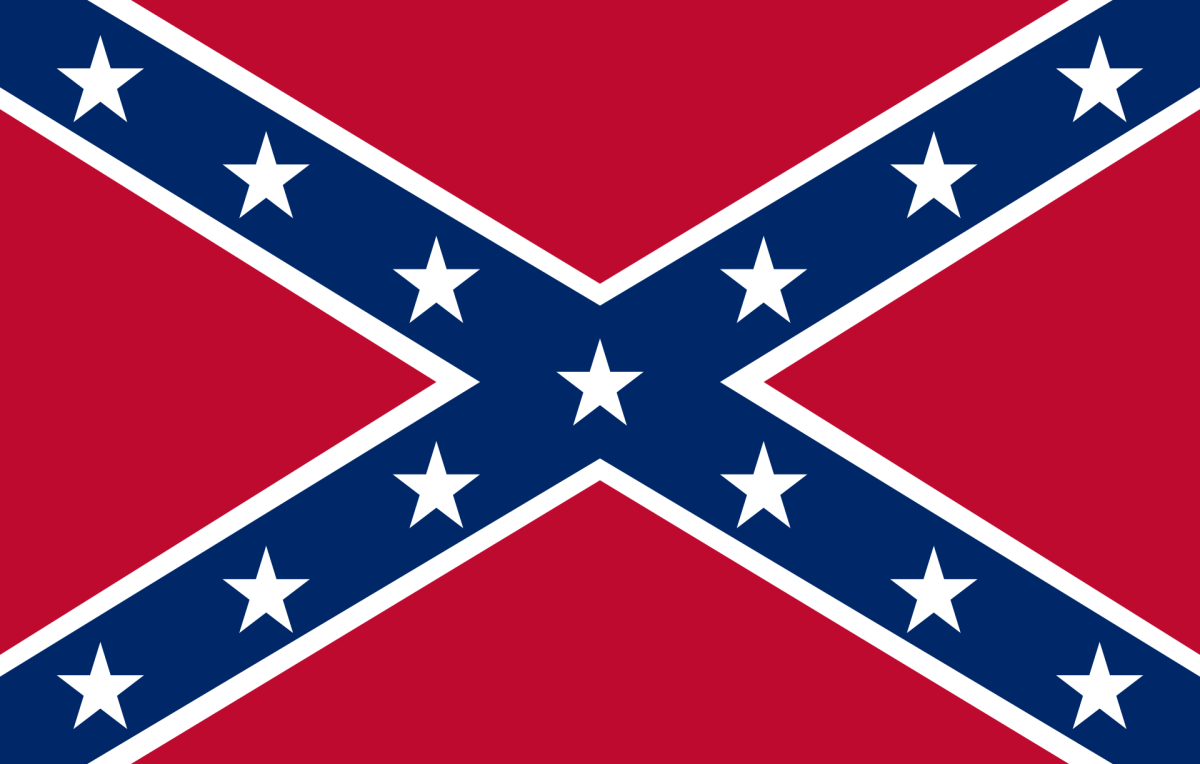 The University of South Alabama has settled complaints about two suits by a dean (who has since become a faculty member) and another faculty member who offended many people on campus.
The business school's Halloween party was in 2014, but pictures of it surfaced last year.
Then-Dean Bob Wood came dressed as a Confederate soldier. He told the university that the suit was "one of the few available suits in the costume room". Professor Alex Sharland came dressed "in a black robe with a white barrister's wig, similar to those worn by British judges. He carried a noose and a whip as props, which he said was meant to mean he was portraying George Jeffries, a Briton." hanging judge' since the 17th century," the university said in a statement about the outcome of the two cases.
Regarding Wood's case, the university said: "Dr. Wood has chosen to follow the … informal legal process. The unanimous conclusion of the petitioners was that Dr. Wood should return to university duties while engaging in the activities outlined below consistent with the principles of restorative justice, an approach aimed at repairing harm and rebuilding the community."
Conditions:
"Dr. Wood will provide the university community with a formal statement about his role in the incident, which will include an apology that acknowledges what he has learned, acknowledges a clear understanding of the negative impact of his actions, and outlines how he intends to make a positive contribution to further diversity efforts , equality and integration.
"Dr. Wood will participate in a moderated forum in which he will address participants selected by the applicants and the University. Nominated participants will have the opportunity to address Dr. Wood about the impact of his actions on them, their peers, and the institution. Dr. Wood will have an opportunity to respond.
"Dr. Wood will not be appointed to teach face-to-face courses for the coming year.
"For at least three years, the university will make alternative arrangements for any student who does not wish to attend Dr. Wood's class because of the incident."
U his statement Wood said, "First of all, I want my students and colleagues to know how sorry I am that I hurt people or made them doubt my commitment to instill in them the best that everyone can be at this university. Once again, I apologize to him, the university, and the campus as a whole. I am sorry that the school will suffer a negative perception because of my actions. It is a wonderful school and I am proud of the college and its outstanding achievements."
Regarding the suit rental, he said: "I sincerely apologize to everyone for this. I apologize for this error of judgment. I regret my decision and understand the offensive nature of these symbols. This selection in no way reflects my beliefs. , but I certainly understand how the university and all of you could think that way… I have learned from this mistake. My actions occurred almost eight years ago, at a time when many Americans, including myself, were not so attuned and sensitive to Confederate symbols or their underlying meanings.'
Regarding Sharland, the university said that "a diverse committee consisting of two faculty members selected from the Faculty Grievance Committee, two academic administrators and one student reviewed the relevant materials and unanimously determined that Dr. Sharland's conduct did not violate policy [barring discrimination] but it was nevertheless? not allowed in the workplace. Recommended sanctions included a warning not to repeat such behavior and participation in an educational program on discriminatory and harassing behavior. The sanctions recommended by the committee were confirmed."
As "the matter has been resolved, Dr. Sharland will return to his university duties," the university said.
Last year, Charlandia apologized for the suit saying: "In hindsight, I can see why someone might find the image offensive, and I regret that this attempt at humor clearly fails. I didn't mean to hurt or be offensive, and if anyone is offended by this image, I apologize."
"absolutely ridiculous"
Aaron Terr, senior program officer at the Foundation for Individual Rights and Expression, was critical of the university's handling of the incident.
"The University of South Alabama's decision to investigate complaints about six-year-old photos of faculty wearing Halloween costumes for a costume party was completely ridiculous," he said via email. "Some may have found the suits offensive or in poor taste, but USA is a public university and the First Amendment protects offensive speech. Much more is required to meet strict standards against unlawful harassment or discrimination. The long period between the incident and the University's investigation and punishment makes this case all the more egregious and demonstrates the folly of punishing speech by a subjective standard of insult. After all, prevailing judgments about what speech is socially acceptable are hardly static. Who knows what Halloween costumes will be taboo five or ten years from now?"
Terr added, "Worse still, the university sanctioned one of the professors despite admitting that his behavior did not violate university policy. Anyone can see how unfair that is. As students and faculty alike, they should know what behavior and what not. prohibited when the university is just making up rules on the fly?"