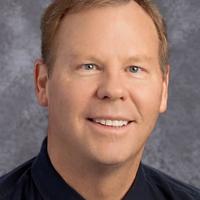 LIVERMORE — Chris Van Schaak has been named the new superintendent of schools for the Livermore Valley Unified School District (LVJUSD). Effective Aug. 1, Van Schaak will replace retiring Superintendent Kelly Bowers.
"I recognize the level of trust that comes with being responsible for 13,000 students and 1,500 staff, and I commit to our board and community that not a day goes by that I don't value that in my leadership and decision-making," Wang said. Shaak.
Van Schaak has been the district's deputy superintendent since 2017 and was unanimously approved for the new position on June 28 by the LVJUSD board. Board President Craig Bueno said the past appointment of a deputy superintendent was part of a succession planning process organized by the school board and Bauer.
"Today we confirm that our board's priorities and vision for the future align with Mr. Van Schaak's priorities and vision," noted Bueno. "We have every confidence that he will continue to lead LVJUSD into what we envision will be a very promising tomorrow for Livermore students."
Van Schaak began his career at LVJUSD in 1994 as a middle school teacher and coach and served as an elementary and middle school principal and director of student services and special education before becoming assistant superintendent for administrative services in 2011 and deputy superintendent in in 2017. His responsibilities are many, he has led the county's negotiating team for the past 12 years and played a key role in the county's management and response to the COVID-19 pandemic for the past two and a half years. Van Schaak and his wife, Leslie, are longtime residents of Livermore; all their children attended and graduated from Livermore schools.
On behalf of the Livermore Education Association (LEA), which represents LVJUSD teachers, LEA President Aimee Thompson expressed support for Van Schaak's promotion.
"We believe this consistency in leadership will be beneficial for our students," Thompson said.
Bowers said Van Schaack is the perfect fit for the district.
"Chris is more than ready to take on the role of superintendent," Bowers said. "He understands the needs of our area and has a great vision for moving it forward. He has the full support of our board and the enthusiasm of our colleagues to take our district to even greater heights. I am very proud to hand over the baton to him."
Van Schaak will address district staff and share his vision for the future at LVJUSD's annual kickoff event on Aug. 22.