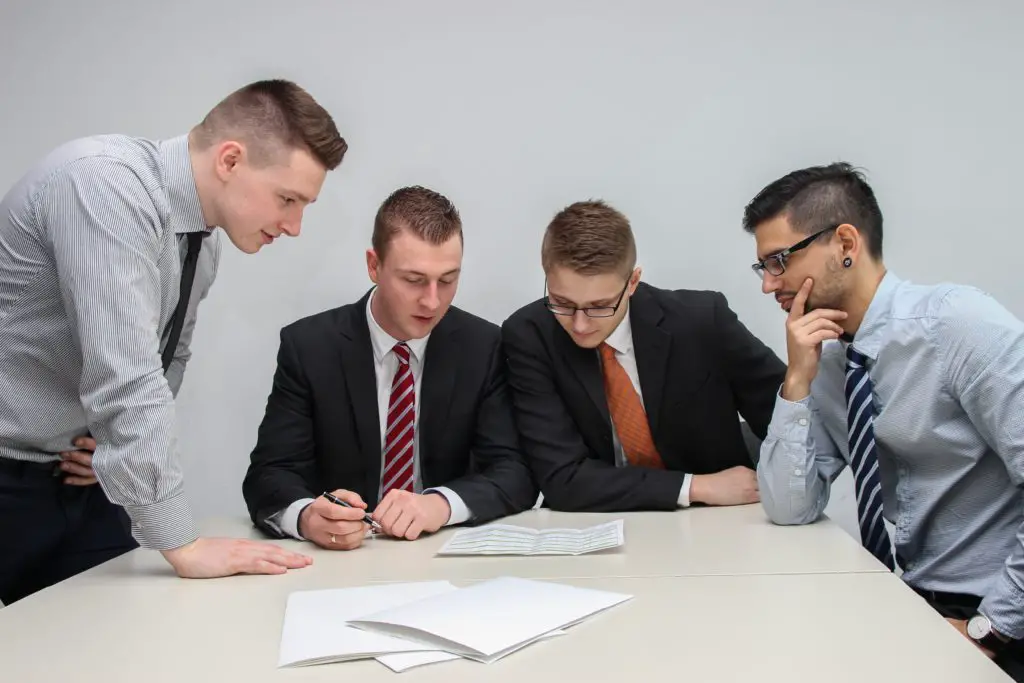 The existence of any business is determined by an individual or group handling every aspect of financial obligations, and the efficiency and expertise to run a great business is what makes financial managers a great asset to any firm. Let's find out what is the most important type of decision that a financial manager makes?
Their role is quite broad and the aim is to ensure that the companies are not liquidated and that the cash flow is stable. Before we look at the importance of a financial manager in business, let's take a quick look at financial management and see what a financial manager is.
What is financial management?
Financial management is simply defined as the detailed piloting of all financial activities that include acquisition of assets, daily planning of cash outflows in terms of investment and proper management of company assets to nullify depreciation.
It's also insightful decision making that can be risky, but productive more often than not. Financial management includes analyzing cash data, raising capital, developing projects, and providing commercial documentation for future audits.
Having considered what financial management is, let's briefly define a financial manager
Roles of financial manager
A financial manager can be defined as a specialized professional who is responsible for the financial health of an organization. That is, they are responsible for achieving the company's profit goals and balancing the company's financial performance.
It can be said that the role of financial manager is defined as the financial duties performed by a professional in the field of finance of a particular organization or company.
Financial managers play an important role in realizing a company's financial goals. Their presence is very important in the management of any organization, because the goal of every business is to make a profit, and if no one processes, predicts and balances the finances of this business, then such an organization is doomed to a drop in income.
The roles of the financial manager cannot be underestimated because they are very important in every business. The primary role of a financial manager used to be narrowed down to just monitoring a company's finances, but with today's age and the advent of technological tools, they now perform more advanced functions in any company.
Functions of the financial manager
Monitoring of company finances.
conducting data analysis.
advising senior managers on profit maximization ideas and preparing financial statements.
supervision of employees charged with financial reporting and budgeting.
reviewing the company's financial reports and finding ways to reduce costs.
Helping management in making financial decisions, etc.
Public financial managers must be experts in public appropriations, budget processes, etc.
However, the role of financial managers in the decision-making process can be divided into four key areas: investment, financing, asset management and dividend policy. Let's take a brief look at them
1. Investments: they play a significant role in determining the amount needed to invest resources in a business, they are just as active in choosing the ideal opportunity to start a business, evaluating the pros and cons, and making choices to arrive at the interest in benefits rather than losses. .
They also do their best to raise funds, build a financial mechanism, and carefully target spending.
2. Money: note that it is difficult to start or run a business without cash, finance is extremely important to support any business or enterprise, this job is particularly productively performed by financial managers.
They go deep into the market and raise finance with a common game plan in place. Increasing the value of any firm and the latest cash related solutions is one of their top priorities.
3. Asset management: they are responsible for creating, operating, supporting, buying and selling assets for equal financial gain. Their work also includes unobstructed supervision of personal assets and assets of friends. The need for organizations to properly manage their assets without falling into disrepute is on the rise, and this is the reason why the need for financial management is also on the rise.
They help organizations track both their fixed assets, which are acquired as long as possible, and current assets, which are immediately converted into cash in a short period of time.
4. Dividend policy: dividend policy is the policy that the monetary supervisor applies when structuring payments to branches or partners, these installments should be possible in stages or at a later stage. There are four types of dividend policy and they are;
• Regular dividend policy
• Second unpredictable dividend policy
• The third policy of stable dividends
• Zero dividend policy
The importance of financial management
1. The procedure: the biggest fear of every entrepreneur is the loss of resources or the humiliation of the business, this idea affects the activities and choices of the owners regarding the enterprise, however, financial management will invalidate this fear by helping you develop methodologies that allow you to make the best use of your assets properly. .
2. Control: it ensures that all offices keep up with their compactness, aiming for stretch goals and working with an affordable spending plan.
3. The last sentence: they enable entrepreneurs and people to make clear and formal conclusions about expenses and financial statements.
4. Sight: it aligns with the vision of the organization and helps in its realization. Mistakes can creep in and the organization has to decide on a course of action, financial management makes this very easy.
Objectives of financial management
CFOs help their organizations from many perspectives, both in terms of information and profitability. Part of the objectives of financial managers include;
• Making a profit: what is a business without profit? The goal of financial management is to guarantee profit until the end of the day. It is normal for a CFO to ensure that the organization's revenue increases every month and that the financial statements are consistently correct.
• Tracking: they ensure that the organization does not have funds for self-management and enterprises.
• Financial conventions: ensuring that the organization adheres to the guidelines of any financial institution and is free of wrongdoing, while ensuring that all employees follow the established rules.
• Negotiations: they call and potentially refer to the organization in trade with planned partners and other financial company
• Management: one huge role they play is to help tailor the company's clothing to its size; this means it provides plans for how costs will not exceed available funds to avoid liquidation.
Financial management will also help you with budgeting, which includes market risk, credit risk, operational risk, and procedures.
Types of financial management
1. Capital design: this is how to raise funds for support or get resources without being in the water and without burdening the organization financially.
2. Working capital management: they ensure that cash is available for the smooth operation of the organization which includes payment of labor and purchase of vital official needs.
3. Capital planning: it aims to recognize the necessity of the organization to achieve its current and long-term objectives. It is the expectation of specific assets that must be released to create a benefit for the organization.
The most important type of decision a financial manager makes is:
As a financial manager, the best choices you can make are:
1. Financial reporting
2. General management of daily exercises in the organization
3. Reconciliation of cash records
4. Financial analysis
5. Further development of the welfare status of the organization and recommend enterprises related to the payment of labor.
6. It is important to choose the ideal capital structure of the organization, the method of cash inflow and outflow.
7. Design to avoid debt.
Salary
Statistics show that in 2019, financial managers earn a median salary of $129,890, with a normal range estimated at $96,419 annually, for non-annual salaries, the rate is $83,400, and 10 years of experience — $105,890.
Frequently asked questions
Are there benefits for financial managers?
The appropriate answer is yes, and these include unemployment benefits, parental leave, disaster coverage, employee assistance programs, health insurance, and disability coverage.
The role of financial management requires constant physical presence, as the day-to-day operations of the company cannot be carried out without his inspection or involvement. Financial managers cannot work from home except in emergencies.
What are the hours and days of operation?
Working days are from Monday to Friday, the maximum time is from 8 am to 5 pm.
Are there qualifications for financial management?
Qualifications both in the field of education and experience in the field are really important, they should be
• Bachelor of Science in any accounting course
• Four years of work experience and must have at least a license from the American Institute of Certified Public Accountants to practice the profession.
What skills should a financial manager possess?
1. Good communication skills
2. Excellent organizational skills
3. Courageous decision-making
4. Ability to take productive risks
What is a work environment?
Financial managers work in a supportive office where they can spend time analyzing data, and their work is full-time, and they sometimes have to meet clients one-on-one for financial discussions.